Amazing Events Start Here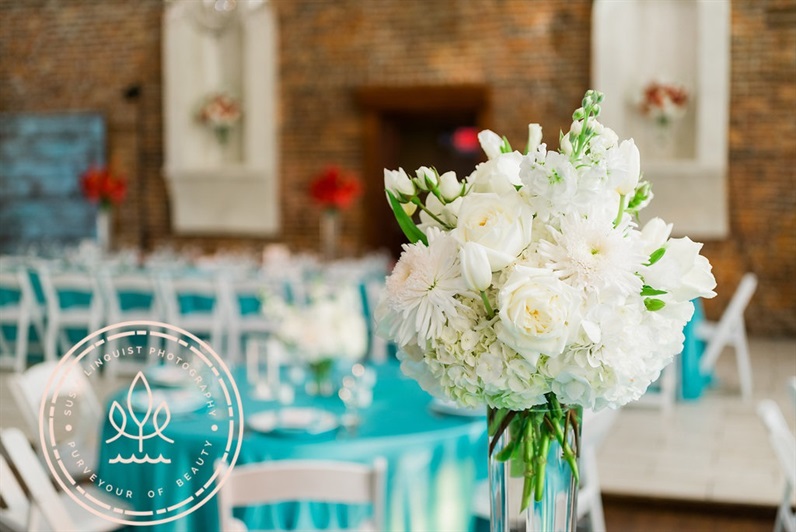 We are a planning, design, and production company with a passion for telling stories through event design. We customize every detail from drapery and flowers to stationary and signage to be unique, thoughtful, and reflective of your personality and style. We welcome high expectations because it is what we set for ourselves, partners, and every vendor we work with. We know that transforming an ordinary party into extraordinary event takes passion, vision, lots of planning, and time.That is why we have created an array of packages to help support you no matter where you are in your planning journey. What level of services is right for you?
This is the first and often largest event and that you and your spouse will ever host, and you want it to be perfect. We understand that your wedding is a true balance between logistics and aesthetics. That is why we work with you to carefully craft every moment of your wedding day to leave a lasting impression on the hearts of your guest as well as beautiful memories for a lifetime.Wheather your wedding is a small intimate gathering or an elaborate production we can provide the expertise, support, and peace of mind to ensure the planning process is seamless and fun. No matter where you are in the planning process we can provide guidance and hands on support through the remainder of your wedding planning journey.We offer a complimentary consultation and would love to learn about your big day and how we can help bring your vision to life. Please check out our packages below and contact us today to check availability of your date and schedule your consultation.
Visit our Wedding Photo Gallery
Full Service Planning & Design
This package is for the busy wedding or corporate client who would like us to be fully engaged in all aspects of the planning and design process.This package ensures a truly cohesive feel with an artfully designed atmosphere and beautifully managed event. From budget planning and venue visits, vendor recommendations and negotiations, to wedding day management, our full service planning package ensures we are with you every step of the way. It is all about making your event experience amazing from start to finish. Our Full Service Planning Package start at $3000 and include:
Venue Selection & Management
Vendor Introductions, booking, and contract Review
Scheduling and Logistical Planning
Travel & Hotel arrangements
Event Budgeting and Tracking
Decor and Design Coordination
Access to Exclusive Event Planning Software
Full Day/Week of Management & Services
And Much More
Day/Week of Management Services
This package is the perfect solution for the couple/client who wants to plan and design their wedding, but requires the peace of mind that comes with hiring a professional planning company to execute your day. The heart of this package is centered around the coordination of the ceremony and reception and creating a seamless flow to your day. We believe that you should actually enjoy your wedding day as much as your guest do. This package starts at $1650.00 and can increase based on additional staffing or time requirements of your wedding:
Guided planning questionnaire that will walk you through decision to be made during planning process ( to be given at time of booking)
In person "handoff" meeting to ensure that we are well versed in your wedding details and have a clear understanding of your plan and vision. ( prior to week of wedding)
Final follow up with all vendors 1 week before
Full wedding day itinerary of all wedding day and vendor activities
Day of Point Person for all Vendors and logistical coordinator
Setup and Breakdown coordination of Ceremony and Reception site
Rehearsal the day before and Ceremony Coordination on wedding day
Reception Coordination to ensure a smooth flow of all activities
Every wedding and event is unique, and so is every host.We understand that the level of service you require may be different from those of our next client, that is why we have created our partial planning services package that lets you choose the services that are right for you and your event. Partial planning services are quoted based on the specific details of each individual event and the quantity of hours and services you request from us. May include any combination of Day of Week of Planning Services, Vendor Section & recommendation, Ceremony & Reception Coordination, Rental Management, Hourly Consultation Time, Floral and Design Services, etc...Please contact us for your custom pricing.
Wedding and Event Hourly Consultation Packages:
This package is designed for the bride and groom who wants to really plan, design, and decorate their own wedding or are on a tight budget, but could really use some advice though out the wedding planning process. The bride or couple may use the allotted time to discuss, ask questions, or brainstorm about any subject of their wedding. Consultation time is scheduled in advance in at least 2 hour blocks. The consultations can be completed in our office, over the phone, or video chat. We can also do consultations with you at your venue if needed. (Travel fee will apply). Packages of time are paid In advance of services rendered.
1 Hour Consultation - $150.00
3 Hours Consultation - $275.00
6 Hours Consultation - $500.00
Single Hour added on to any package -$80 per hour
Venue / off site travel meeting - $50 (locally)
The design is the imagination, creativity, and inspirations that makes your event unique. Going far beyond centerpieces we use all types of objects, props, lighting, stationary, rentals, and yes flowers to create a unique and welcoming atmosphere. This package is a great fit for the client who is seeking help to create the overall vision, feel, and aesthetics of their event. This package includes designing, budgeting, and executing all aspects of the decor process: designing, creating, purchasing, setup of all aspects of your event décor and flowers, and venue site visit. As we work with you to expand and develop the event vision we create a inspiration board through Pinterest that allows us to share, expand and give feedback on the theme and styling for your wedding or event. This package starts at $1650.00 and does not include the cost of materials. We design and create around your individually set decorations and flower budget. Floral Design Services can be added to any package and has a minimum flower budget of $1500.
We are focused on understanding your goals and implementing a creative and thoughtful strategy to achieve them through your special event. From grand openings and product launches to annual meetings and fundraising galas we can produce and manage your event every step of the way. As an organization we understand that your time is best spent working on the day to day operations or your company, and equally important is ensuring a positive experience with every product or event that you put your name on. Our experience will ensure your event leaves a lasting impression on your guest while giving you the time and peace of mind you need throughout the planning process.

Here are some of the organizations we have had the honor to work with:

*Stone Theaters
*Toyota
*Marine Chevrolet Cadillac
*North Carolina Advocates for Justice
*HMF Express
*Bozart Family Dentistry
*Reeds Jewelers
*CSX
*UNC Cause
*Hampton Inn & Suites
*Riptide Builders
* Pink Hope

Part of the magic behind creating the perfect event design is attention to the details. We can help you ensure that your wedding or event is magical by custom designing and creating "Just The Details" for your special day. We can custom create and coordinate every detail of your special day based your style, theme, color, and design. Not sure what you want, we can consult with you to find the perfect Details to complete your event. Whether you need one or one thousand we hand create and customize each one. From Invitation and save the dates, to signs and favor. Even the smallest details can make a big impact and leave a lasting impression.We also have an ever changing inventory and line of custom decorative rental items ready to rent and accessorize your next event.